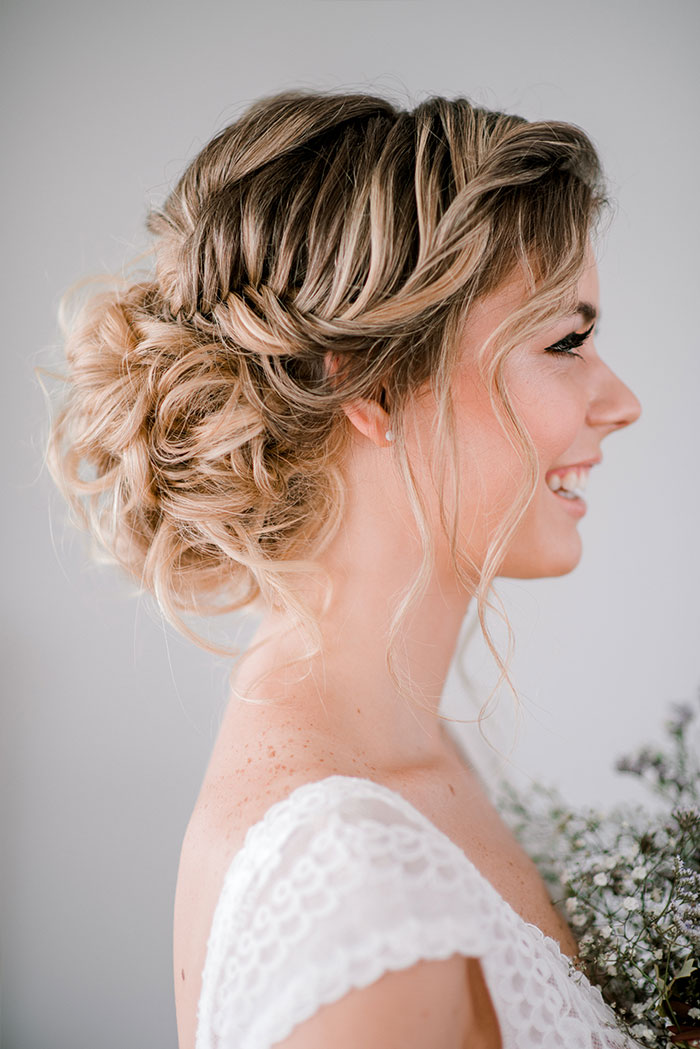 Wedding Hair
Melissa is a professional award winning bridal hairstylist that is highly-experienced and can ensure your satisfaction, as she brings joy and dedication from her very first contact.
Your wedding day is one of your most memorable, and photographed, days of your life. Whether it be gorgeous upstyle, glam waves, textured waves or braids – she guarantees all her brides feel relaxed during the process and are very happy with the results. This is achieved by using only top quality products and taking the time to discover all the details of your big day, from your dress to your venue. Melissa is committed to create the best styling experience for you on your special day!
We know how important it is for you and your bridal party to be in the comfort of your own accommodation – so Melissa will bring her Hair Salon TO YOU.
Servicing the Gold Coast and hinterland. 
2022 Bridal Packages available!
Please note:
I am only taking bookings for 6 months in advance!
Weekend bookings do require a minimum of 4 or more adults, however if you have a smaller bridal party, please don't hesitate to enquire.
Hairstyling
Hair I Come – Professional Wedding Hair Stylist
Melissa is an expert when it comes to creating gorgeous long lasting bridal hair-styles.
She is used to working with all different hair types, so whatever yours is, she will create something special! Melissa can create hairstyles with or without extensions, hair up or hair down, vintage, boho or classic – the choice is yours.
Melissa is an expert with CURLY hair, so if you have natural curls, waves and would love to enhance them for your day, she will be able to create the perfect style for you and your locks!!
Whether you're after a classic bridal hairstyle, or a relaxed boho hairstyle, your wedding day hair should be absolutely beautiful and last all night right up to the very last dance. Our friendly hairstylists are experts in the use of clip-in hair pieces and hair extensions, to create the most beautiful hairstyle for your special day.
Relax and be pampered on your wedding day. Melissa will come to you in the comfort of your own accommodation.
However, if you prefer to come to us, you may organize an appointment to visit our studio located in Main Beach – Gold Coast for your trial or consultation.
Please Enquire Now to discuss our rates tailored to your individual requirements.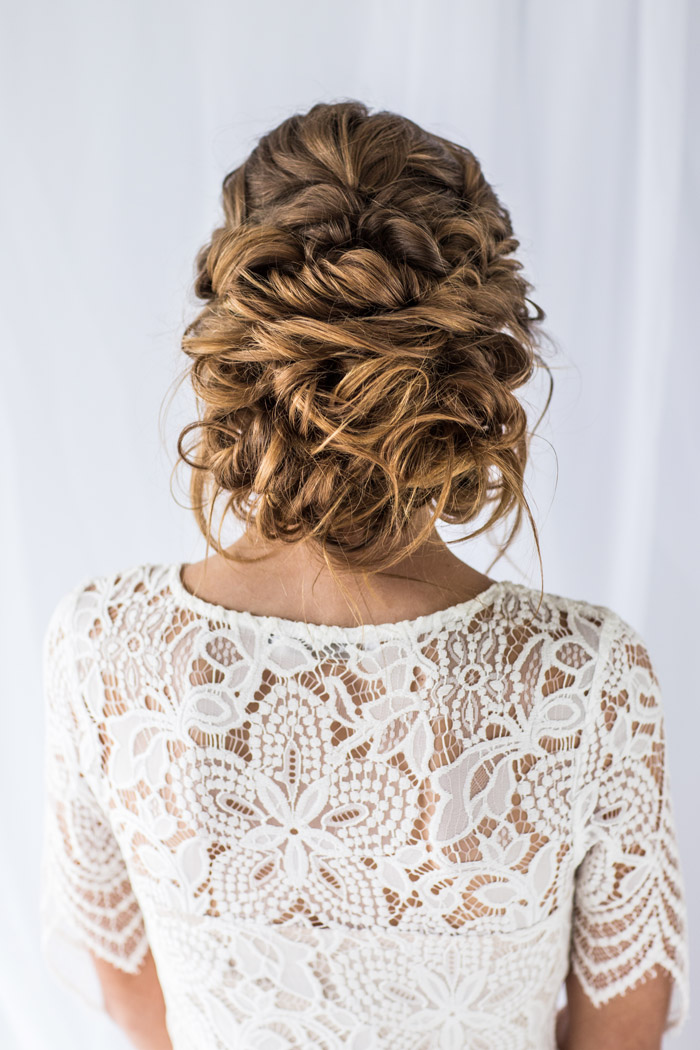 Bridal Hair Trials
Hair trials are highly recommended to discuss your preferences and to create your desired look.
It is a perfect way to meet each other and chat about all the details including wedding theme, colours, bridesmaid's looks and all other details for your big day.
On your trial day, bring with you your hair references. Pictures of your dress etc. veil or hair accessories. It is recommended to wear light colours or white something close to your wedding dress colour. We will keep records of all the products used and make notes about your hairstyle to ensure smooth running on your wedding day.
Melissa conducts trials in Main Beach on Gold Coast and at a time that is convenient to you throughout the week or on the weekend. Friday and Saturday trial times are subject to availability. I recommend arranging your trial about 2-3 months before your event / wedding day. Allow about 1.5 – 2 hours for your hair trial.
Please Enquire Now to discuss our rates tailored to your individual requirements.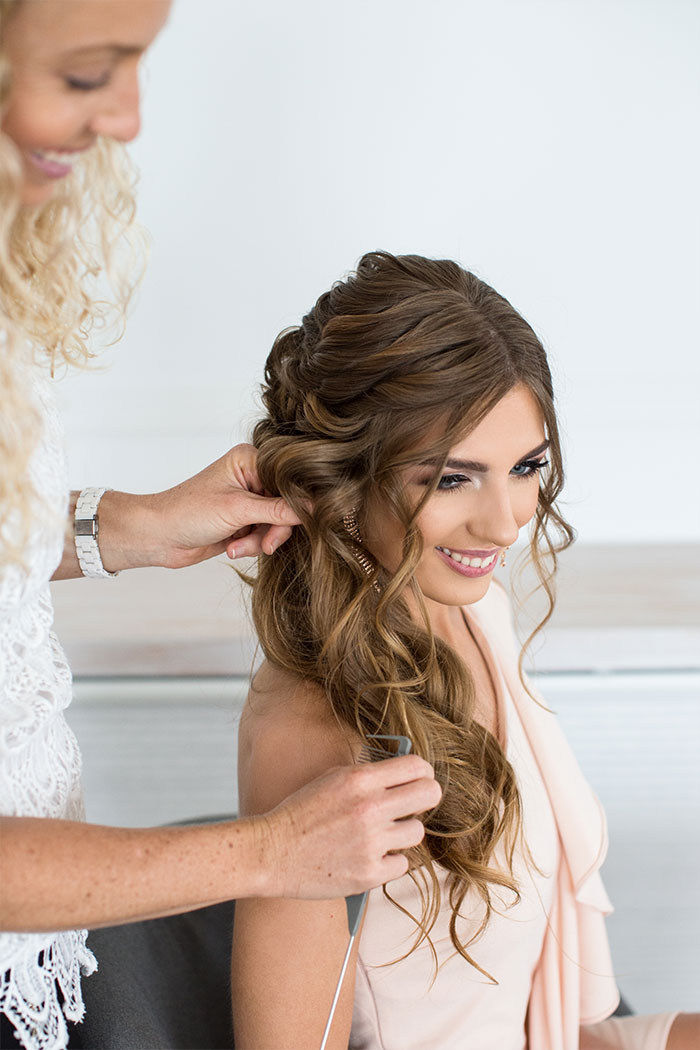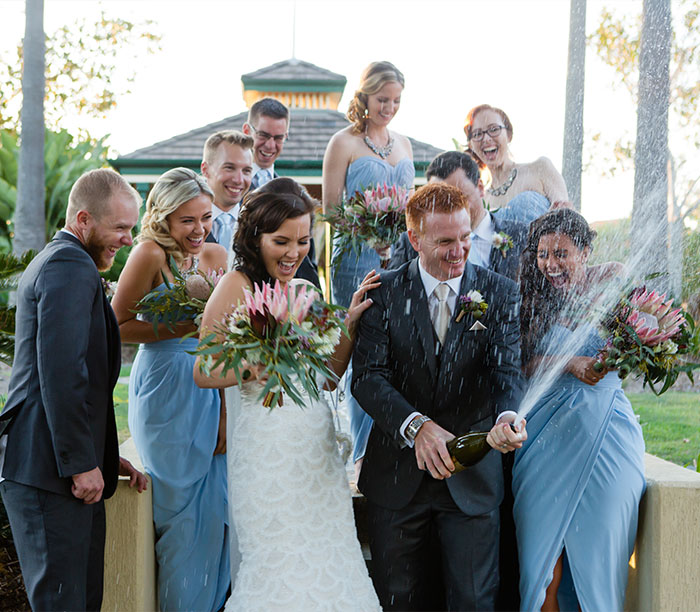 Wedding Enquiries
Simply answer the questions below, please fill out as much information as you can, so Melissa can provide a personalised quote for you. To view all WEDDING PRICES click the link below! We value your time & will endeavour to respond within 24 hours. Alternatively, you can email all of these details to Melissa@hairicome.com.au.
Wedding Enquiries (click to expand)