HAIR With MELISSA
Hairstyling Education
Melissa absolutely loves sharing her knowledge and inspiring others! If you are seeking more confidence, new skills, or motivation to take you to the next level, then you are at the right place!
Choose from private 1:1 Styling sessions, attend one of her super fun hands on workshops, or get the salon together for a training session! 
Melissa's workshop sessions are fun and interactive, designed to teach you the skills and gain confidence to create beautiful hairstyles.
Her workshops cater for hairdressers and makeup artists, as a well as for hair enthusiasts, and individuals that would like to know how to braid, style hair.
Choose from the Education Menu:
 – 1:1 Training Sessions
 – Salon & Small Group Training
 – Hands On Hair Workshops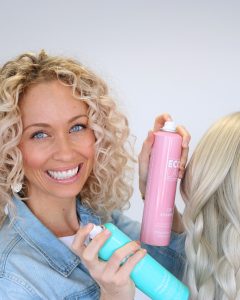 Subscribe to my YouTube Channel!
"Hair With Melissa"
 For lots of different upstyles, braids, hairstyle ideas easy hair tutorials and MORE!