HAIR With MELISSA
Hairstyling & Braiding Workshops
Hands on Education
I absolutely love creating hairstyles, and I am so passionate about helping others improve their hairstyling skills and I just love sharing my knowledge and inspiring others to help them achieve their goals and dreams! 
You maybe just starting out, or a makeup artist wanting to learn hairstyling, maybe you just love hair and want to learn how to braid or do different styles! 
My workshops are very enjoyable! I bring high energy, experience, professionalism and expertise to create a fun, relaxed experience for everyone! I will guide you through each step to create updos and braids that are simple and easy! 
If you are looking to upskill or learn different / new techniques to be able to offer to your clients and brides, then you are at the right place! I believe that as artists, we never stop learning, that is how we grow and develop our unique style! 
If you have been away from hairstyling for a while and need that boost to give you the confidence to get back into it, then my workshops will definitely help you!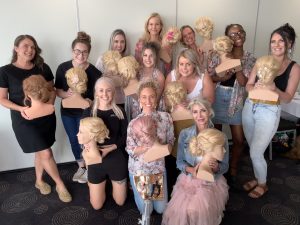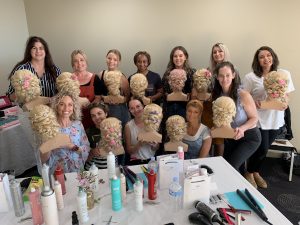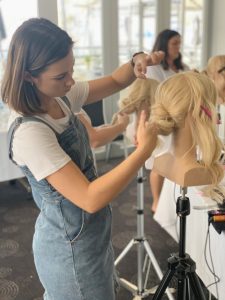 5 great reasons to come to my workshops:
You will learn new skills which gives you such a personal boost and self-confidence!
If you are feeling a bit flat with your work, by attending to one of my workshops you will feel refreshed and inspired!
Learning new techniques and styles that are in demand will increase your value!
Obtaining new skills is an investment in yourself and will keep you at the cutting edge of your field!
They are super fun and enjoyable!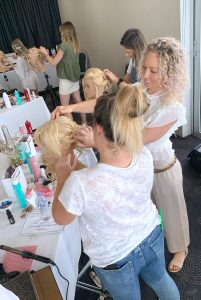 *NEXT WORKSHOPS – GOLD COAST
DATES TO BE CONFIRMED!
January / February
If you would like me to send you out informaton when I set my new dates please email me your details!!