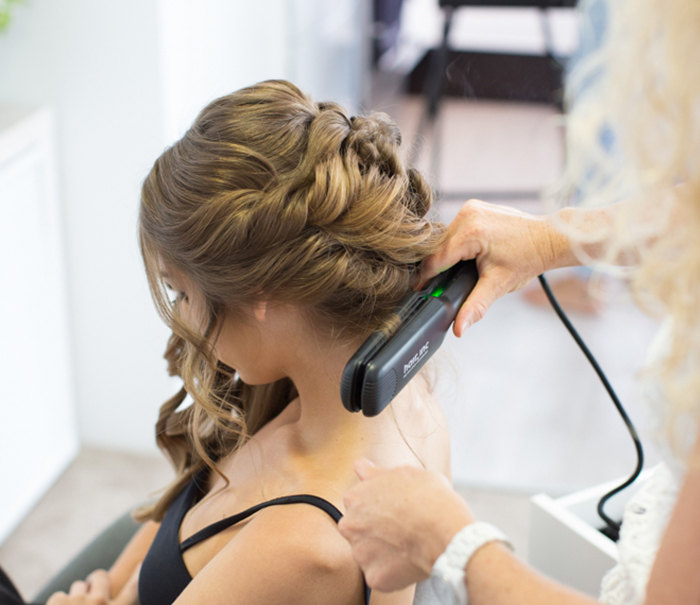 1:1 Styling Session for Parents, Hair Enthusiasts
Session Details
Would you like to learn how to style hair?
Would you like to learn how to braid hair, how to curl or wave hair, do simple up styles or learn some new hairstyles?
Melissa will customize the session structure and content to your individual needs and skill level.
She will guide you through step by step giving you skills and confidence to style hair! Melissa will also recommend hair products to use that will help styling hair easy! Also which styling tools to use to achieve different looks!
Braids – French / Dutch / fishtail
Coloured Braids with extensions
Curls / waves
Pony tails
Simple updos
Product and Tool knowledge
2 hours $220
3 hours $330
Please enquire for prices and dates.
1:1 Styling Session for Hair & Beauty Proffessionals
Session Details
One on one sessions are a great way to learn new skills and techniques that will help you feel inspired and have more confidence when creating different hairstyles for your friends, clients or brides. 
Melissa will provide you with skills in achieving gorgeous, on trend and timeless bridal styles and updos, as well as perfecting hair waves, curls and braiding techniques. Melissa will guide you through each style and technique while sharing her hair styling knowledge, tips and tricks that will help better your skills!
Melissa will customise the 3 hour session structure and content to your individual needs and skill level.
Suitable for everyone! You can request what you would like to learn or choose from any of the below for your session!
Hairstyles of your choice to learn!
Braids of your choice to learn!
How to prepare the hair.
Easy steps how to create an upstyle.
Pinning techniques.
How to create volume in hair.
Products / tools.
Tips and tricks.
Different hairstyling techniques.
Perfecting styles / waves.
Location: De Ville Apartments Main Beach, Gold Coast
Duration: 3 Hours
Investment: $550
*FULL DAY 1:1 –  See Private Masterclass!
Tools & Equipment: Provided, but bring your kit along too so we can see what products and tools you are using.
Please enquire for dates an more details.