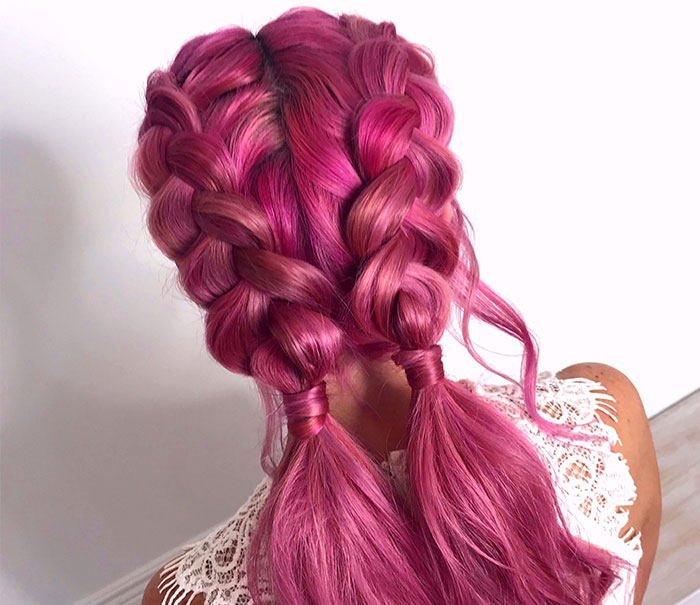 Parents, Teenagers, Kids & Everyone!
"Hands on BRAIDING Workshop with Melissa"
For parents, teenagers, kids, and hair enthusiasts 
Basic Braids
 Would you like to know how to braid or improve your current braiding skills?
Would you like to know how to braid your daughters or family member's hair?
Would you like to be able to braid your friend's hair?
Then "Melissa's Hands on Braiding Workshop" will be perfect for you!! 
I will guide you through each step behind these basic braids. I will show you tips and exciting skills that will give you confidence to create beautiful braids for your daughters, nieces, friends and family!
My Workshop will be a 'hands on' 3 hour experience!
I will teach you step by step how to do the following basic braids /plaits:
–       Classic plait
–       French braid
–       Fishtail plait
–       Fishtail braid
–       Twisted plait
–       Twisted braid
–       Pull through braid
* Each student will receive a 'braiding starting kit' to go home with, so you will be able to practice straight away!
Skill Level: Beginner / intermediate (No experience required.)
This class is suitable for:
Parents who are wanting to learn how to braid their children's hair.
Teenagers / kids / anyone who would like to know how to braid their family and friend's hair.
Anyone who is interested in learning how to braid someone's hair whether it be a family member or maybe your best friend!
This class is NOT suitable for: 
–       Beauty Professionals 
–       Hairdressers
(Please see my workshops for hairstylists and beauty professionals!)
These are Small Group Workshops:  Maximum 8 people per class
This is to ensure that I can spend time with each student to help and guide you through each braid!
*All equipment and tools / products are supplied.
*Each student will work on a mannequin head which will be supplied.
DATE: No New Dates set as yet.
One-On-One Styling Sessions for Adults, Teenagers & Kids
Session Details
Would you like to learn how to style hair?
Would you like to learn how to braid hair, how to curl or wave hair, do simple up styles or learn some new hairstyles?
Melissa will customize the session structure and content to your individual needs and skill level.
She will guide you through step by step giving you skills and confidence to style hair! Melissa will also recommend hair products to use that will help styling hair easy! Also which styling tools to use to achieve different looks!
Buns
Braids – French / Dutch / fishtail
Rope Twists
Curls / waves
Pony tails
Simple updos
Product and Tool knowledge
Available as a 2 hour $220 or 3 hour $330 session.
Please enquire for prices and dates.